What is a Sport and Exercise Physician?
A Sport and Exercise Physician is a specialist medical practitioner who provides skill and expertise in:
providing an accurate diagnosis of musculoskeletal injuries;
addressing the causes, treatment and prevention of musculoskeletal injury
and medical problems related to physical activity and sport;
leadership for multidisciplinary teams and organisations dealing with athletes
and those wishing to exercise;
promotion of health for all stages of life through suitable use of exercise and
physical activity;
safe and effective use of physical activity in the treatment of musculoskeletal
injuries and many chronic diseases such as osteoarthritis, heart disease,
obesity, diabetes, hypertension, mental illness and cancer;
sport and exercise issues with adolescents, younger people, pregnancy and
those with a disability; and
the appropriate use of medications and supplements in sport.
A Sport and Exercise Physician possesses specialist expertise in general medicine, orthopaedics, radiology and rehabilitation plus allied sport sciences including nutrition, biomechanics, exercise physiology and sports psychology.
All Sport and Exercise Physicians have experience looking after elite athletes and apply these principles to the management of all patients, whether they are recreational athletes, manual workers or those with chronic diseases simply wanting to safely increase their activity levels.
Specialist Sport and Exercise Physician, MBBS BSc(Physio) MSpMed FACSEP
Dr Luke Eggleston is a Fellow of the Australasian College of Sport and Exercise Physicians, having completed specialty training in the field of Sport and Exercise Medicine.
Dr Eggleston originally practiced as a physiotherapist for a number of years, working heavily in sport which included a role with English Premier League team Tottenham Hotspur.
Dr Eggleston then studied medicine at Griffith University on the Gold Coast and worked as a junior doctor at The Townsville Hospital and with the orthopaedic team at Gold Coast University Hospital before commencing specialist training in Sport and Exercise Medicine in 2014 in Brisbane and completing his training in 2020.
Dr Eggleston has now moved back to the Gold Coast full time to open SEQSEM.
Dr Eggleston has a special interest in ultrasound guided interventions for a wide range of acute and chronic musculoskeletal and pain conditions. In addition to offering ultrasound guided injections such cortisone, platelet-rich plasma (PRP), hyaluronic acid and botulinum toxin, Dr Eggleston is excited to offer patients ultrasound guided radiofrequency ablation/neuromodulation treatments for the peripheral joints.
Current appointments include:
Director of SEQ Sport and Exercise Medicine
Gold Coast Suns Chief Medical Officer
Gold Coast Titans Chief Medical Officer
Australian Dolphins Team Doctor
Past Appointments and Experience includes:
AFL
Gold Coast Suns
• Chief Medical Officer 2020 to present
• Medical Officer 2016 to 2019
• NEAFL Doctor 2014 to 2015
• AFL Doctors' Association Scholarship 2015 to 2016
• Swan Districts Football Club – Team Physiotherapist 2002 to 2003
Swimming
• Australian Dolphins Team Doctor 2017 to present
• Queensland Academy of Sport Lead Medical Officer of Swimming Programme, 2017 to 2023
• Australian Open Water Team 10km Marathon World Cup, Abu Dhabi, 2016
• Australian Junior Dolphins Doctor 2014 to 2016
Paddling
• Queensland Academy if Sport Lead Medical Officers to Paddling Programme 2021 to 2023
Rugby League
• Gold Coast Titans CMO 2021 to present
• Brisbane Broncos U20s Team Doctor 2014 to 2018
• QLD State of Origin Second Doctor 2016
• QLD U18 State of Origin Doctor 2016
CRICKET
• Cricket Australia Accredited Doctor 2016 to present
• Queensland Bulls Assistant Medical Officer 2016 to 2019
• Australia "A" Cricket Team Doctor – A Quad Series 2016
RUGBY UNION
• East Rugby Union Club Doctor 2014 to 2015
• Gold Coast Sevens – Medical Team 2013 and 2014
FOOTBALL
• Brisbane Roar – National Youth Team Doctor 2014 to 2015
• Brisbane Roar – Visiting team doctor – 2014 – 2015
• AFC Asian Cup – Medical Officer at all Brisbane Fixtures, 2015
• Perth Glory – Team physiotherapist 2006
• Tottenham Hotspur – Physiotherapist 2004 to 2005
TENNIS
• Brisbane International – Assistant Medical Officer 2015 and 2016
MIXED MARTIAL ARTS
• UFC Fight Night 85 Hunt vs Mir, Ringside Physician, Brisbane, 2016
GOLF
• Australian PGA Championship – Tournament Medical Team, Gold Coast, 2018
DANCE
• Matthew Bourne's Swan Lake – Tour Physiotherapist 2005
Specialist in Sport and Exercise Medicine (SEM)
Dr Tim Wood is a specialist in sport and exercise medicine (SEM).
He provides consultancy services to a number of elite athletes, teams and organisations. These have included Geelong AFL premiership teams, the AFL draft camp, the Melbourne Rebels, Wallabies and Goldman Sachs.
From 2001-2017 he was the Chief Medical Officer to Tennis Australia and the Australian Open and was a member of the International Tennis Federation Sport Science and Medicine Commission.
He is currently engaged in research looking into posterior shoulder instability in tennis players and regularly reviews for the British Medical Journal.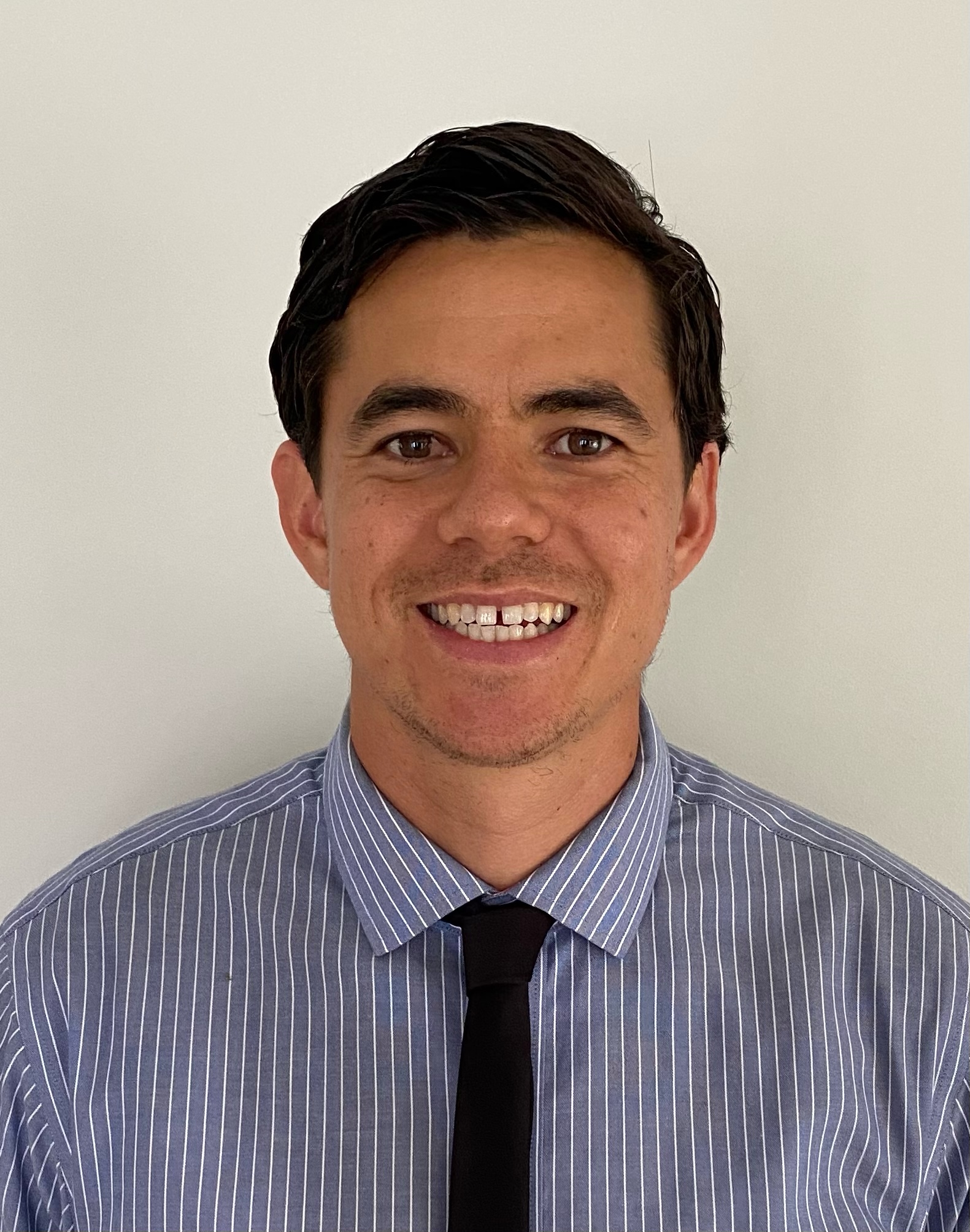 Dr John Ward is a Sport and Exercise Medicine doctor. He has worked the past two years in Brisbane and has now moved home to the Gold Coast full-time. Dr Ward previously worked as a fully trained GP before pursuing his passion with sports medicine and is apart of the Australasian College of Sport and Exercise Medicine (ACSEP).
Dr Ward is the Chief Medical Officer (CMO) for Surfing Australia and the head doctor for the Brisbane Roar mens soccer team. Other current positions include Gold Coast Suns academy doctor, NRL All Stars team doctor, and Queensland Academy of Sport doctor for surfing, skateboarding and BMX.
Dr Ward is at home on the Gold Coast having lived here for a number of years and his children being born on the Coast. He has also played a lot of sport on the Gold Coast with rugby union, rugby league and touch football. He is able to provide ultrasound guided procedures including cortisone, hyaluronic acid, prolotherapy and is particularly experienced in platelet rich plasma (PRP) injections. He is also developing subspecialty interest in concussion and continues research in this field through Griffith University.
Dr Ward is happy to be involved in the care of patients with musculoskeletal problems, helping patients improve their pain and function and is happy to discuss patients directly.
Previous positions:
Gold Coast Titans CMO
QAS Swimming doctor
Burleigh Bears head doctor
Fijiana Women's Super Rugby team doctor
Fiji Women's National Rugby team doctor
Cairns Ironman doctor
Noosa triathlon doctor
He has also helped with Queensland State of Origin, covering the Kangaroos rugby league team and multiple NRL and AFL clubs
Specialist Sport and Exercise Physician, MBChB BMSc PGDip FACSEP
Dr Neil Stevenson is a Fellow of the Australasian College of Sport and Exercise Physicians, having completed specialty training in the field of Sport and Exercise Medicine. He completed his undergraduate medical training at the University of Dundee (Scotland) in 2011.
He is the Team Doctor to the Queensland Reds in the Super Rugby competition and has experience working in other football codes with the Brisbane Broncos (NRL), Sydney Swans (AFL), and toured with the Futsalroos (soccer).
Dr Stevenson is a Clinical Lecturer in Sports Medicine at the University of Queensland and is the Lead Medical Officer to the Queensland Academy of Sport Sailing programme.
He is passionate about keeping people healthy to maintain active lifestyles and applies his experience in professional sport to the care of his patients. He takes an individualised approach to your injury or medical conditions and works with your other health professionals.